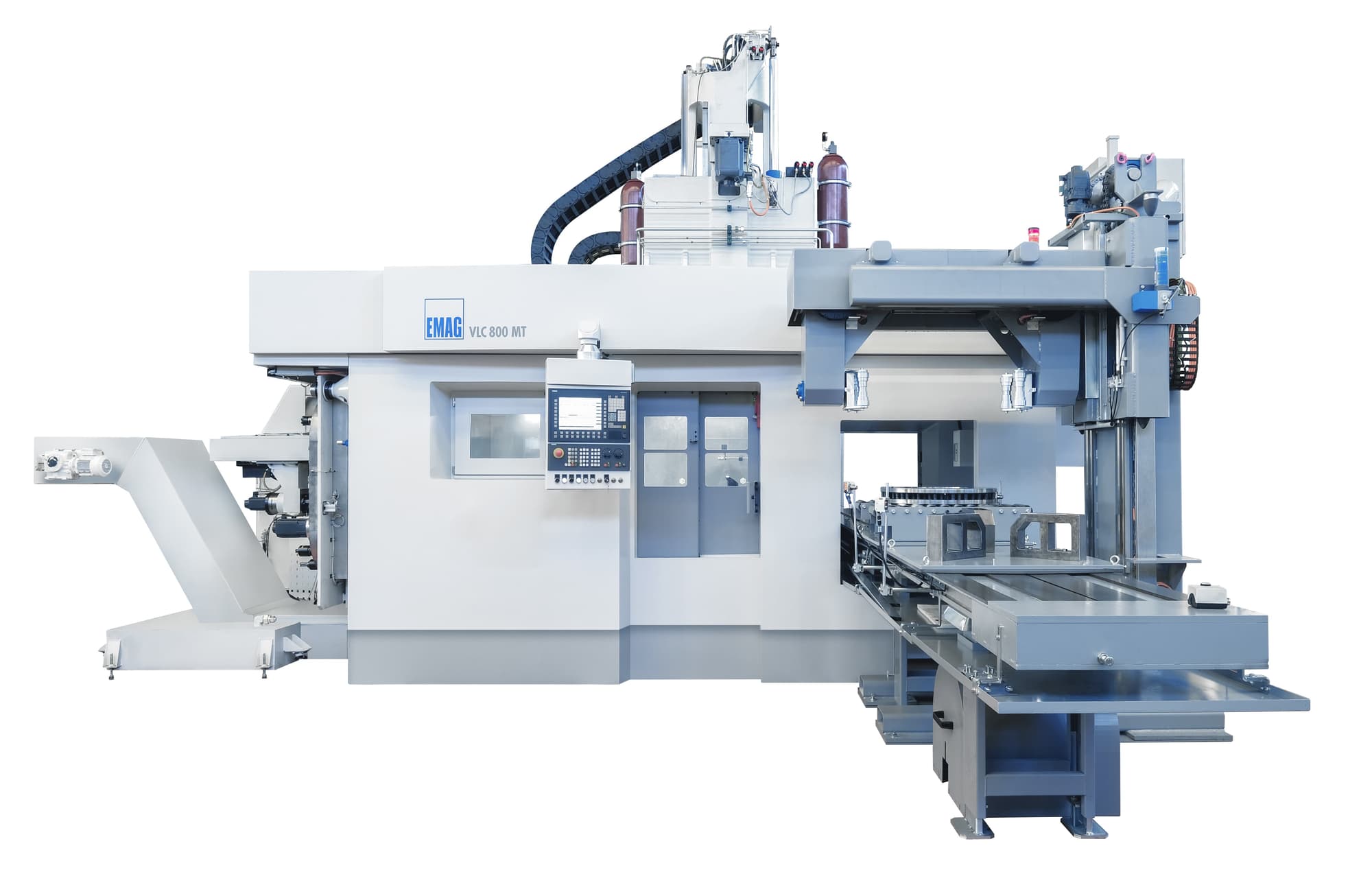 The VLC 800 MT machining center is the right choice for all applications that require the implementation of additional technologies beyond conventional turning operations.
The full potential of the VLC 800 MT machining center is realized during the universal machining of small to medium-sized batches, such as those that are common in the railway industry, construction machinery, large transmissions, automotive technology, plant engineering, etc. Additionally, the machining center allows for nearly unmanned machining in serial production, when combined with the integrated automation concept.
VLC 800 MT
Machining Center
Machine Style(s):
Chucker
Spindle Direction:
Vertical
Operation Type:
CNC
HEADSTOCK
Chuck Size (in.)
Std: 31.500
Max. Swing: 32.300
SINGLE SPINDLE
# of Main Spindles: 1
Main Spindle:
rpm: 750
HP: 99.00
Nose: DIN 55 026
# Speed Ranges: 1
TOOLING
Primary Tool Carrier: Turret Left
Max Tools
Turning: 12
Second Tool Carrier: Turret Right
Max Tools
Turning: 12
# of Simultaneous Cutting Tools: 1 Optional: 2
Secondary Mill/Drill Function
On-Center: Optional
With 'C' Axis: Optional
AXES AND TRAVELS
Number of Axes: Standard: 2 Optional: 3
Travel
Max Feed
Rapid Rate
X1
Std. 69.900 in. Opt. 104.90 in.
4,720 ipm
1,772 ipm
Y1
Z1
Std. 29.500 in.
4,720 ipm
1,772 ipm

WEIGHTS AND MEASURES
Length
242 in.
Width
122 in.
Height
180 in.
Weight
44,092 lbs.